Laboratory Autoclaves: Ergonomic Design To Optimize Space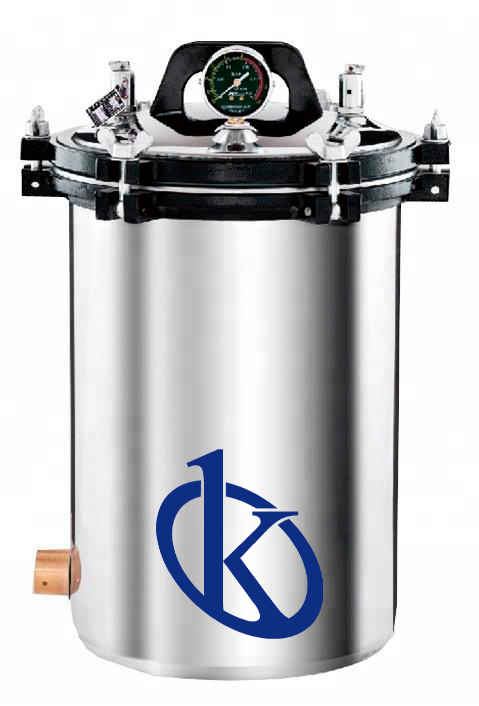 A laboratory autoclave is essential equipment in the home or in companies dedicated to the scientific area, as well as in hospitals or clinics; these devices allow to sterilize biological materials for research or medical purposes in a safe and efficient way.
These appliances are essential to maintain a safe and clean working environment; because of this, autoclaves must be designed with the greatest possible care; a vital aspect is to ensure that the design is ergonomic to optimize space, so as not to compromise safety and efficiency.
Medical specialists must choose their autoclave with an ergonomic design and specific characteristics to make the results more effective
A primary element of a laboratory autoclave is design; this is to achieve an optimization of the space so that team members can comfortably handle the equipment without danger of injury or accidents.
In addition, an ergonomic design helps users achieve better results when sterilizing materials.
Some features to consider when designing a lab autoclave are the number of shelves, the location of control panels, the size of the sterilization compartments, the proper height to access the compartments, and the robust, shock-and-tear-proof construction.
Essential features to achieve an ergonomic autoclave
On the other hand, it is important to highlight the mode of opening the door; this should be designed so that users can open and close the door easily and safely.
Another key aspect of the design is security; laboratory autoclaves must be ISO certified so that users can be confident that the equipment meets the highest standards of security.
To achieve this, laboratory autoclaves must be built with corrosion-resistant materials, and safety systems include pressure, temperature, and sensor devices to stop the sterilization cycle if a problem is detected.
An ergonomic design can help optimize the space of a laboratory autoclave without compromising its safety and efficiency
Users should also be aware of the maintenance processes of a laboratory autoclave; this will help to ensure that the equipment functions efficiently and that the results are as accurate as possible.
Because of this, it is important to make sure that the manufacturer is known for having exceptional customer service to help users maintain their devices.
Users can be assured that their lab autoclave will be ergonomically designed to maintain a safe and clean working environment as long as they follow the tips below
The design should pay particular attention to the essential elements such as the number and location of compartments, the mode of opening the door and the safety equipment.
Maintenance is also an important factor in ensuring that your equipment is working properly, so we recommend that you find a manufacturer with excellent customer service.
Kalstein as a MANUFACTURER offers health specialists the best and cheapest autoclaves on the market
Likewise, you can obtain sophisticated and top quality equipment regarding autoclaves just press the following link HERE
Kalstein as a manufacturer offers you the best autoclaves visit our website HERE to enjoy great offers and prices without competition, as we are MANUFACTURERS and we can guarantee your effective purchase.