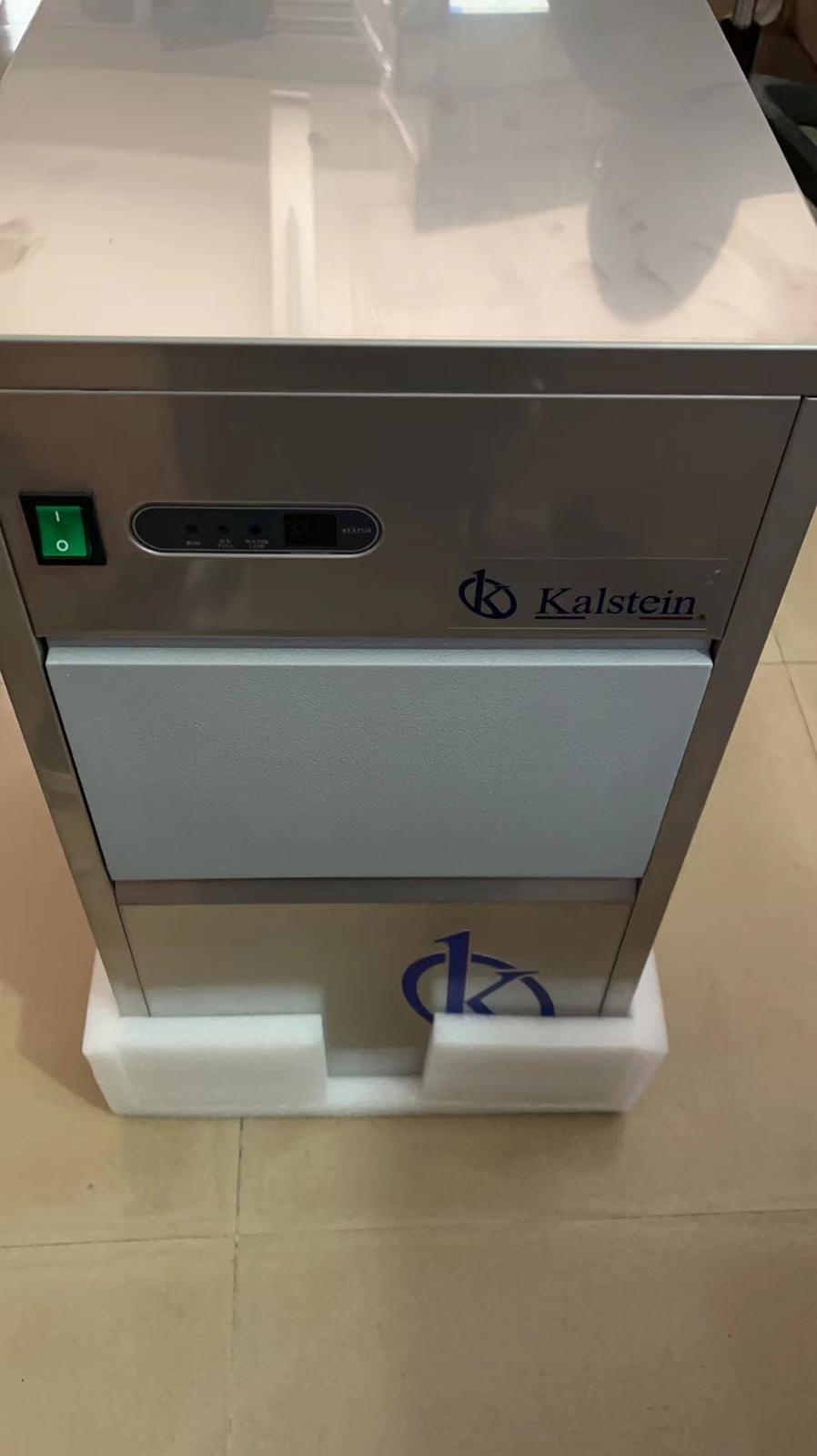 This ice-making machine, its process is based on making ice cubes from moving water, which consequently removes air and suspended solids. This results in ice of great firmness and in very little time.
There are different models, but above all a large number of manufacturers, however, in KALSTEIN we have the YR series with certain features such as a safe, ecological design and without hesitation suitable for any hospital or laboratory area; these ICE Marker are machines producing all kinds of ice: from cubes and granular ice to scales
Typical problems and possible solutions of ICE MAKER:
It overflows with water and drips along the edges: 
Check the adjusting screw +, it may be too outside.
Poor On lever repair or replace according to model.

Resistance cut, occupy test test and be in bad condition change the full ice-maker.
No water enters the system:
Key cut.

Valve burnt or clogged with dirt
If you have another situation with your team, do not hesitate to contact us, we at KALSTEIN have a team of advisors, technicians and engineers at your disposal just go to : HERE
Types of ICE Maker brand KALSTEIN 
This series of ice maker, have characteristics adaptable to any hospital and laboratory environment; it definitely covers the requirements that the user demands of quality and effectiveness, in addition to performing it in an efficient time, now let's see the models in https://kalstein.net/en/category-product/laboratory-line/ice-maker/ and the description of them:
High Quality Portable Scraping Ice Machine for Laboratory YR05130/YR05131: Made of stainless steel, compact structure, R134a CFC-free compressor, computer controlled, automatic control, ignition switches and function indicators.

Ice Machine YR05132/YR05133: The cabinet is filled with fluorine-free thermal foam with good insulation effect, the patented evaporator separate chip ice chamber line technology that provides high cooling efficiency and a large ice manufacturing capacity.

Ice Machine YR05134 // YR05135 // YR05136: Automatic operation with full ice screen, water shortage screen, operation screen and malfunction warning screen, etc. 

Ice Machine YR05137 // YR05138 // YR05139: The type of screw extrusion hob style ice making makes a compact structure and automatic separation of water ice. The optimal skate sheet design makes the ice shape small and practical, the flake ice cools faster than other forms of ice, which can infiltrate a narrow space, with a fast cooling speed, good ice bath effect.

Ice Machine YR05140/YR05141: Advanced technologies and imported accessories make noise low, smooth and reliable operation. The patented line technology of the evaporator separate chip ice chamber that provides high cooling efficiency and a large ice manufacturing capacity.

Ice Machine YR05143/YR05144:  For fruits and fresh foods, ice flakes make a difference, looks good, thanks to their versatility, and tastes good, thanks to their freshness, as a practical cooling medium, ice flakes also have great potential for use in the pharmaceutical industry and scientific laboratories in general, flakes are produced by machines that can be installed anywhere, the mechanism is simple.
If you want to know the catalog of products to purchase any of our ICE Maker, just visit us on our website, we guarantee you will make an interesting tour of the high range of products that KALSTEIN has for you, in addition you can request technical service for your ICE Maker regardless of the model, trust us and we assure you that through our online shopping channels that are very easy and viable, do not hesitate further and go to the following link: HERE reminding you that we are Company manufacturer of Laboratory Equipment of high level buy-sale.